How did you become the cinematographer of The Black Cat?
My journey with this film begins in a conversation I had with the producer and director Thales Banzai, where he told me about his desire to film the city of São Paulo through the perspective of a black street cat, all in 16mm. I've had already collaborated with Thales in many other projects, but we had never shot on film together.
As soon as we were sure that it would be possible to use film, we quickly decided to start working on it, because we knew it would be the most honest and genuine way to shoot it.
The decision to shoot in black and white was based on what?
To film The Black Cat in B&W was the genesis of the project because it was part of our visual and narrative concept. Downtown São Paulo - where we filmed - is very grey, polluted and degenerated. That's where the idea of B&W came to life, using Kodak's Double-X 7222. We wanted grain, texture, dirtiness and the lack of color to portrait a somewhat hostile environment and it's marginalized inhabitants. 
Almost all of our casting was composed by non-actors and many times they were filmed in they're own environment. For that reason, it did not make sense for us to use digital support, which would be aseptic and with no unpredictable accidents. 
As there are no more Film Laboratories in Brazil, and we had a short schedule and budget, it was not possible for us to make any tests with the Aaton Xtera 16mm camera that we used to film. We were fully aware that it was a risky decision by the technical side, but artistically we were sure that any kind of 'defects' caused by it would add to the composition and aesthetics of the final image.
Why did you choose to submit the film under the category Art Film and not Short Film?
It is a fact that this film could've been submitted to other categories, even because it was actually created as a short introduction to a skate film for a Brazilian sneakers brand, ÖUS, so it somehow could even be considered an advertisement. However, I see it as an essay and art film because the visual language we used distances itself from the classic AD format.
This film was conceived with the premise of creating a parallel between the skateboarder and the black street cat: both wander around town, occupying public spaces and bumping into other characters from the urban environment.
The inspiration came from the text, created by Brazilian rapper Rodrigo Ogi. And to compose the 'magical' and visual universe of the film, we integrated to the team the artist Lucas Mariano, who was our production designer together with Matheus Angrisani. In other words, it's a project filled with subjectivity, with many symbolic elements that have in common social critique and civil disobedience.
Tell us something more that we do not know about this work.
Before shooting began I've made an in-depth research about filters that could be used in B&W cinematography. During this process, I've contacted other cinematographers like Acácio de Almeira and Carlos Lopes, both of whom gave me precious tips. I also found a rare Tiffen #87 in a rental house in São Paulo, but it was not possible to test it because of schedule issues.
On almost all of the day sequences, I used a combination of Polarizer and the series of reds 23A, 25# and 29#. Luckily, the weathercast helped us and it was possible to use all of the filters, printing a hard contrast and very dramatic skies on our images.
Other relevant research was finding Film Laboratories that would process Double-X. By logistics and budget reasons, we decided to process and scan our 07 film rolls with COLORLAB, at Washington, DC.
NEGATIVE: Kodak Double-X 7222, Kodak Vision 03 250D (very few shots)
LENSES: Zeiss HS 1.3f MKII  (9,5/12/16/25/50) + Optex 5,5mm T2
FILM LAB: COLORLAB, Washington - DC
SCAN: Scanstation, LOG, Prores4444, 4K.
2020 AIP AWARDS CEREMONY. Director Thales Banzai and Cinematographer William Sossai. Photo: Camila Cornelsen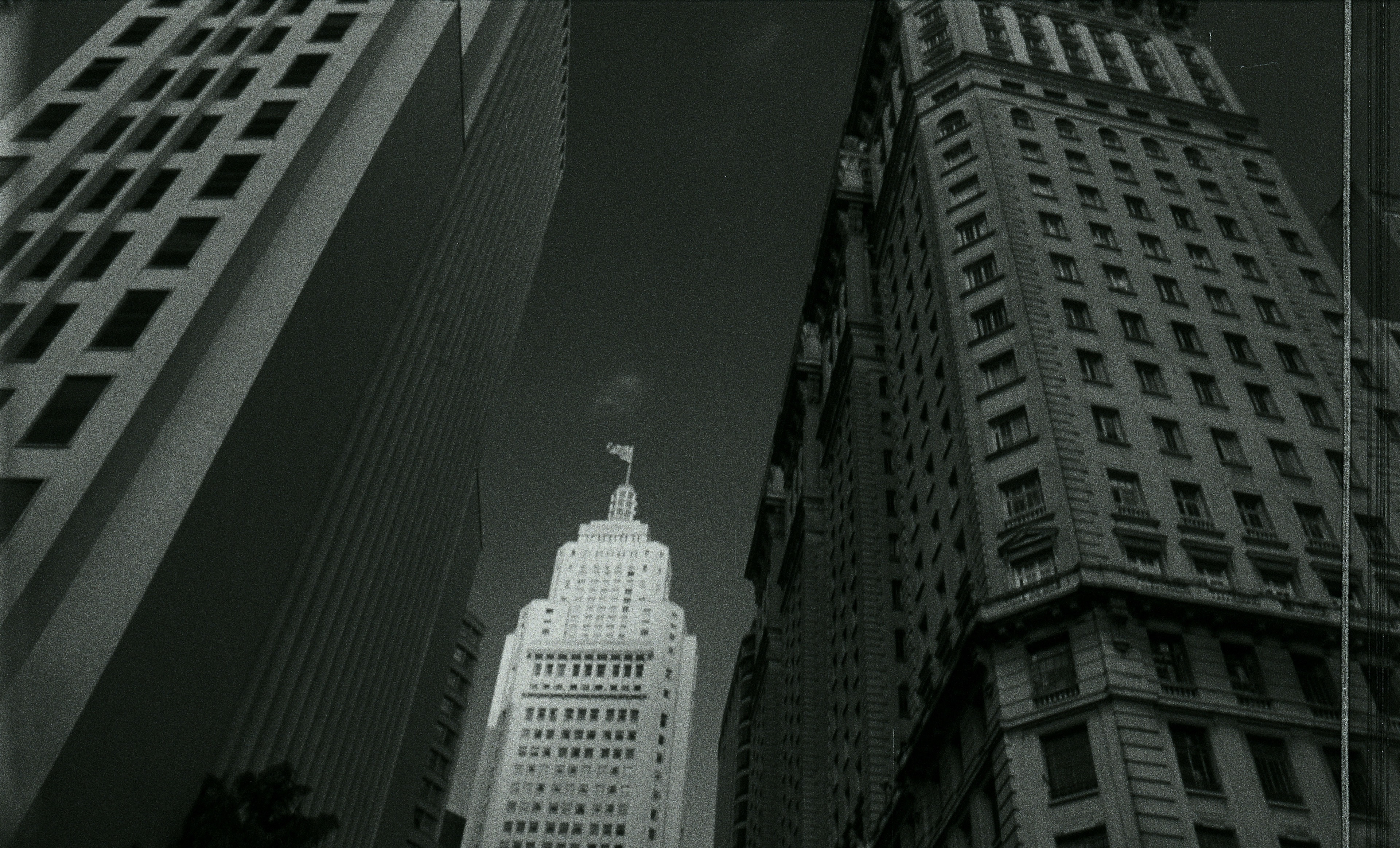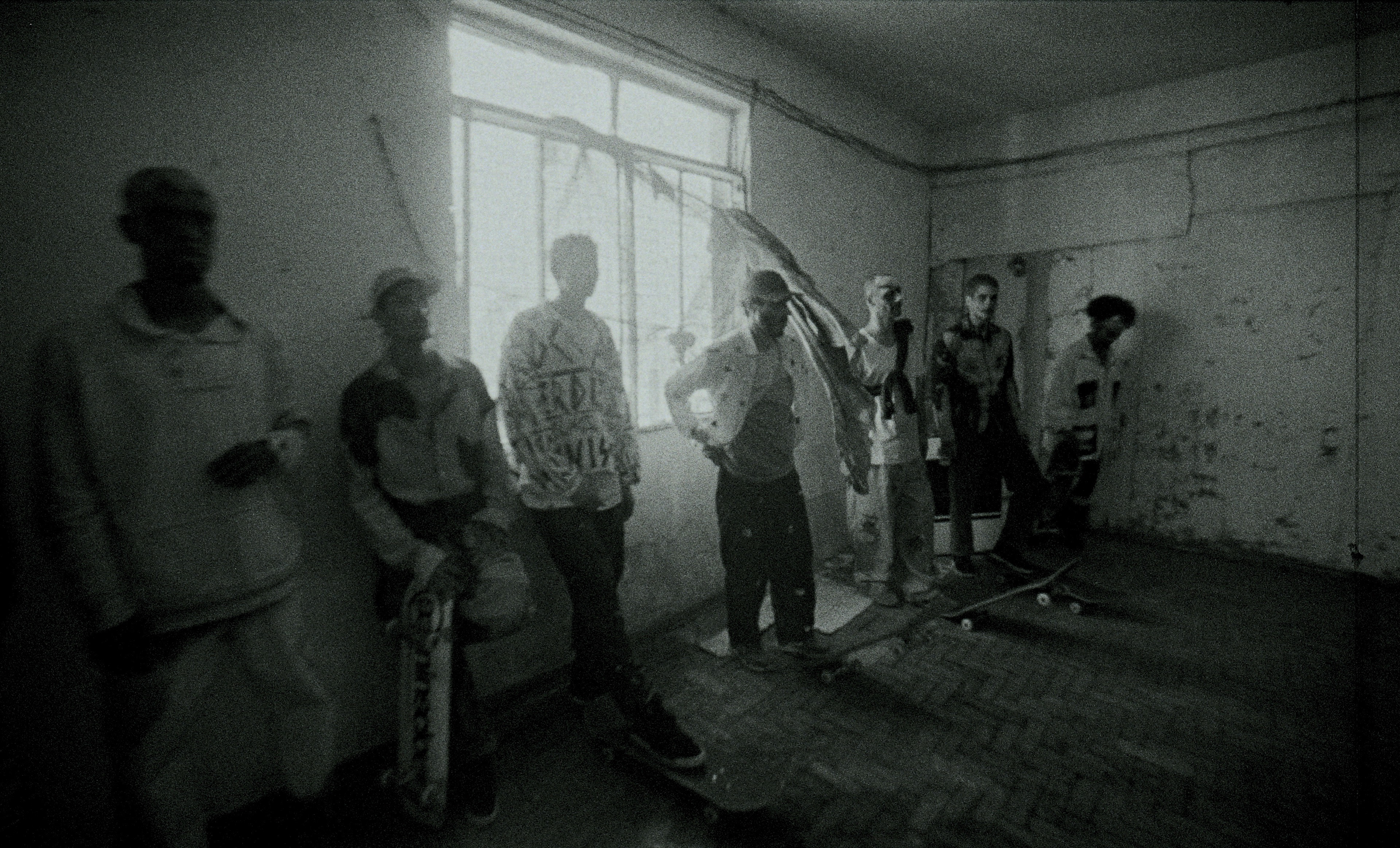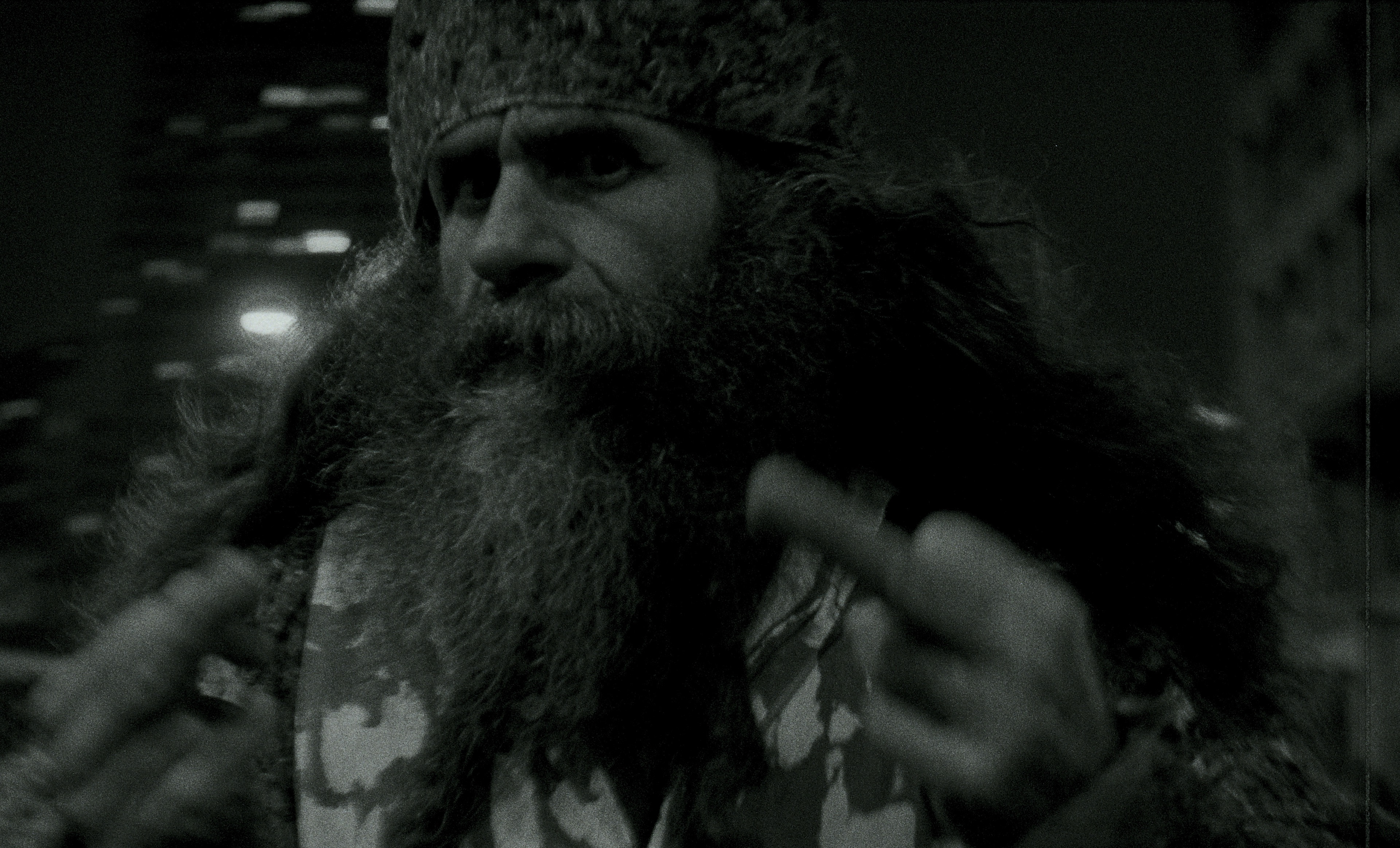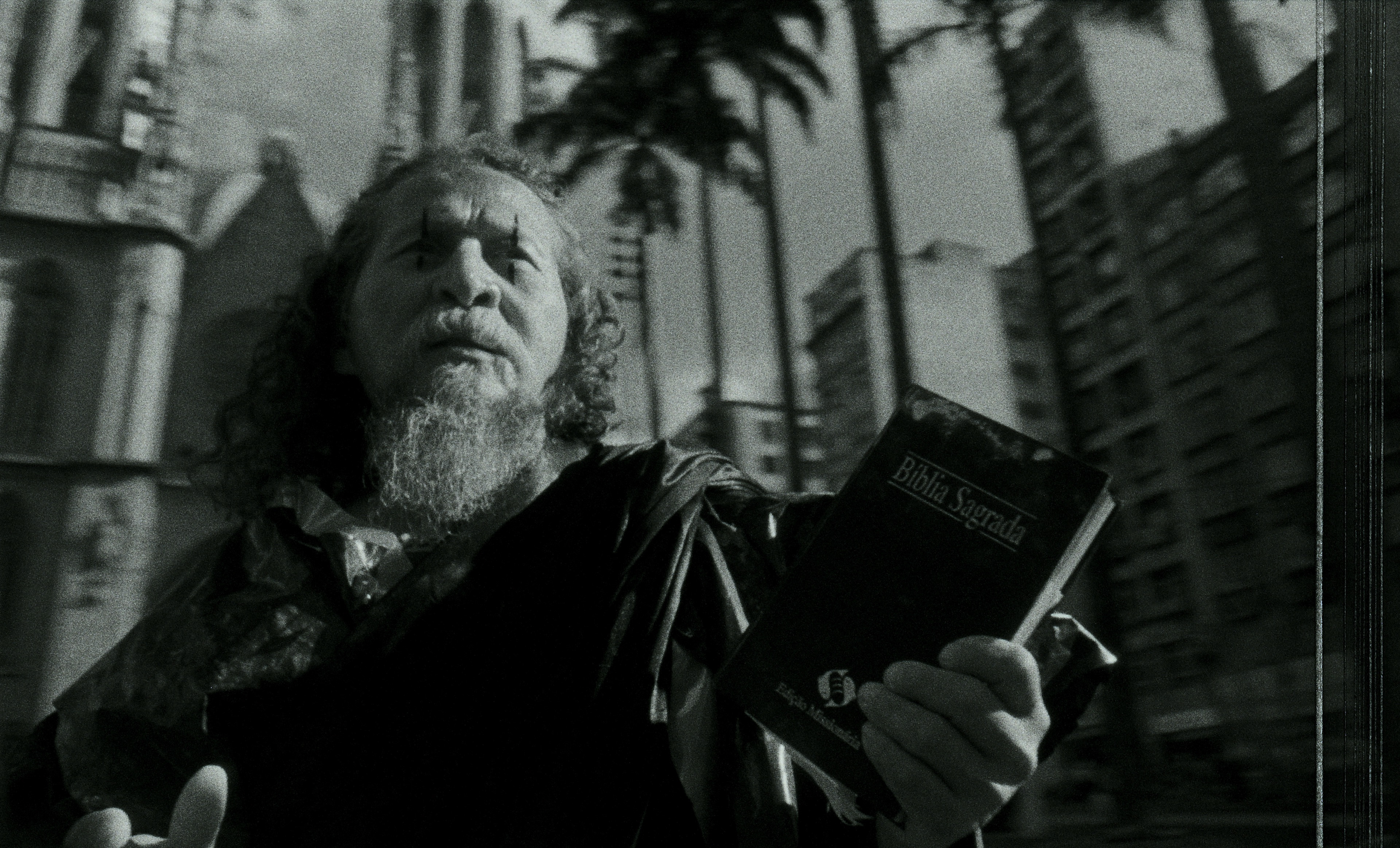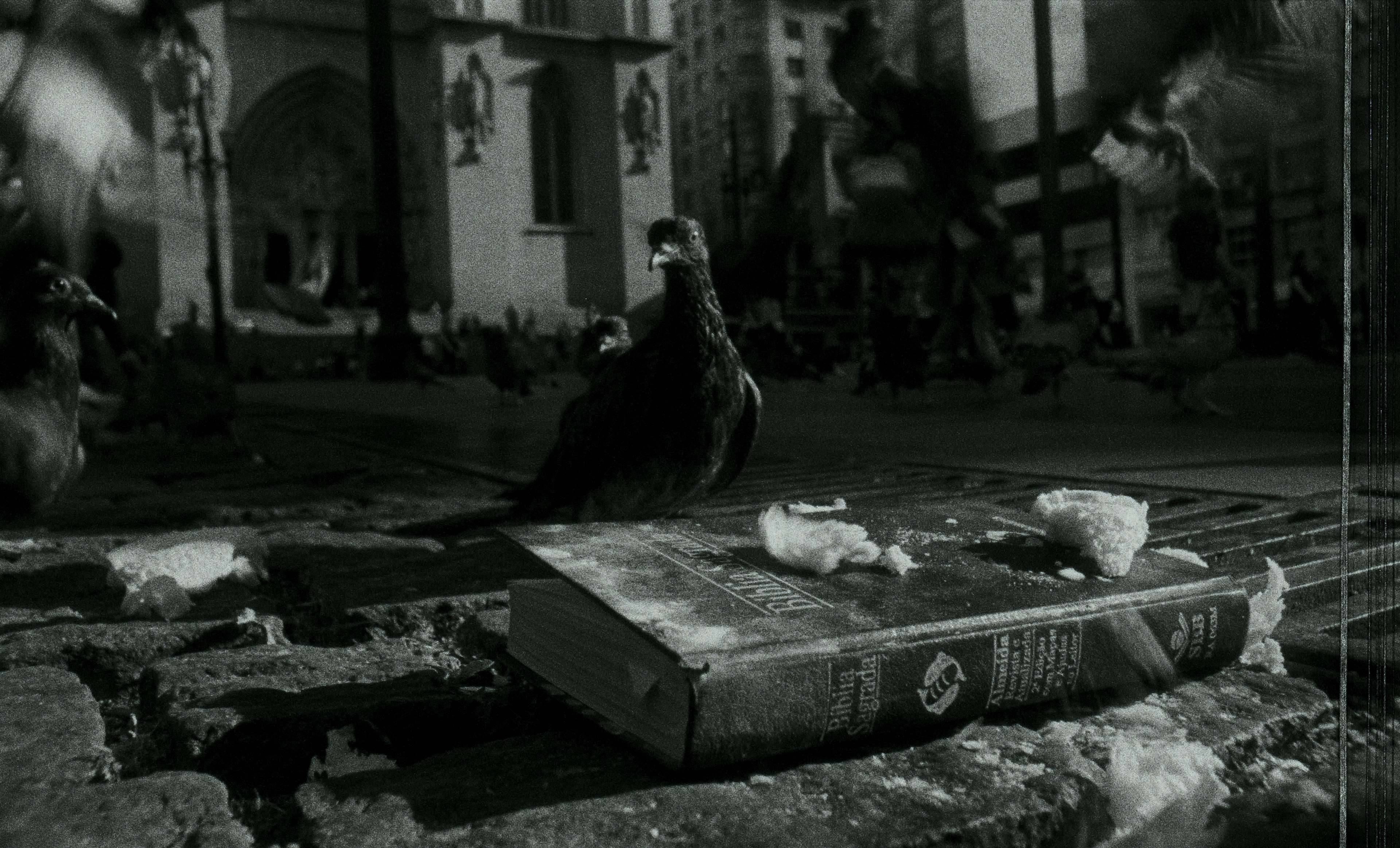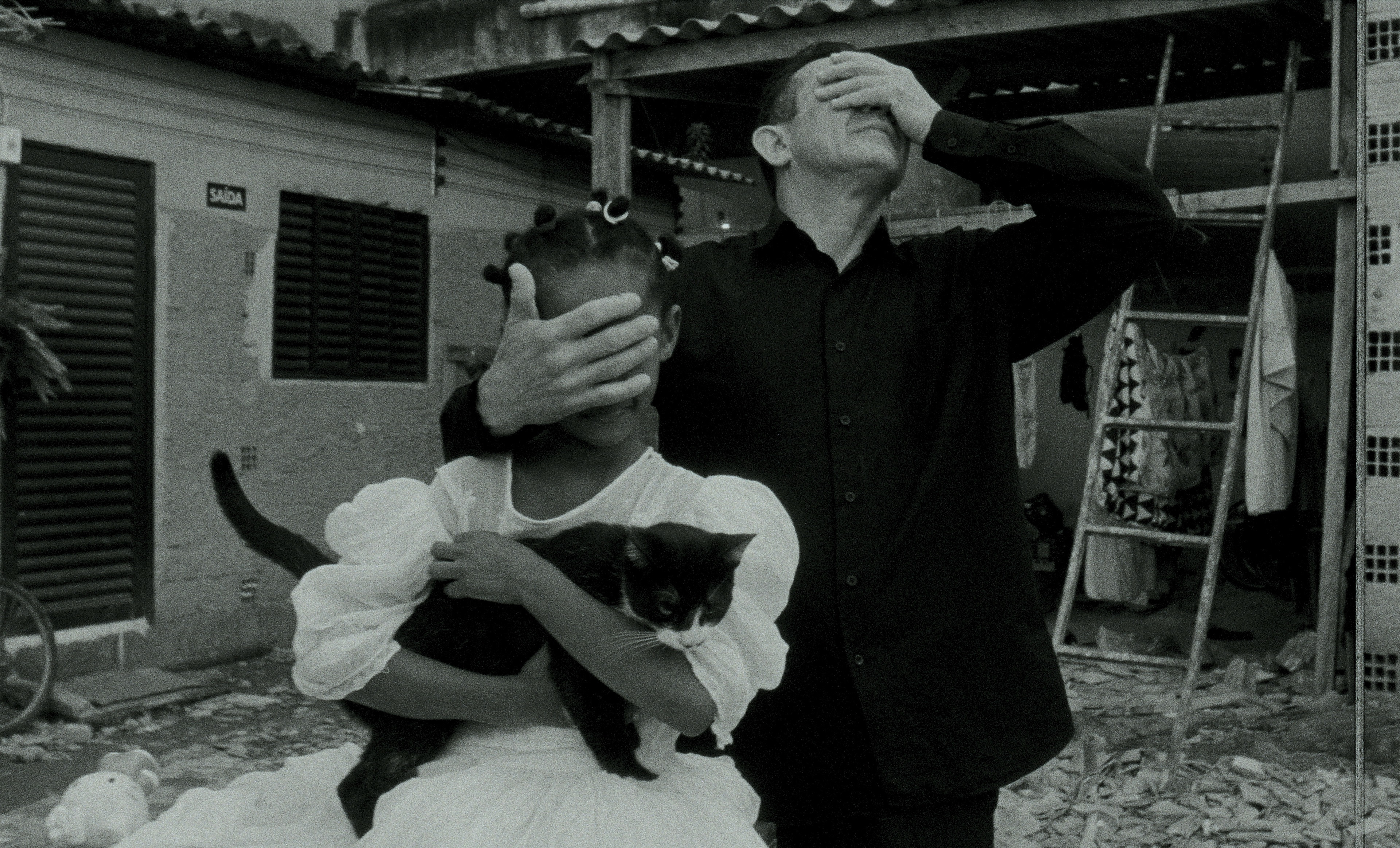 MAKING OF, THE BLACK CAT Photos: Izabela Silva and Pablo Miguel Deragon
120mm Portraits, photographed by Director / Producer Thales Banzai:
NEGATIVE: Kodak TriX 400, Kodak Portra 800 (very few shots)
LENSES: Hasselblad 80mm 2.8f